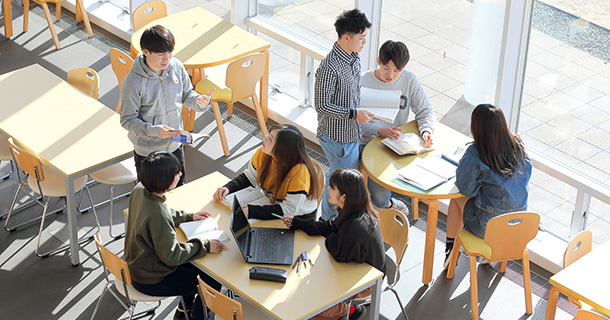 Students majoring in Management and Communication will learn about the mechanisms involved in business management in the market economy. Due to rapid globalization in recent years, many corporations are crossing borders. This has required them to necessitate communication skills for international corporate activities. Reflecting these developments and in order to become effective business persons, students will be assisted in improving their communication abilities which include ICT skills and linguistic competence.
The Management and Communication major will carry out theoretical research which deals with specific problems that arise from the current economic situation, as well as study business management practices, and various communication settings. Through the research, students will learn how to work with contemporary issues in areas such as corporate management, accounting, interpersonal communication, intercultural communication and so on.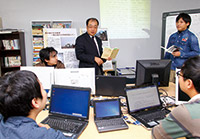 Management Course
The Management Course will help students to acquire practical knowledge such as management and manufacture systems needed for business through the research of regional industries and corporations.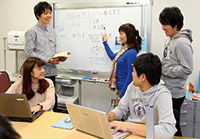 Communication Course
The Communication Course will help students to learn communication theories which explain the reality of our everyday lives. Students will also learn methodologies and acquire communication skills to actively engage with society through various studies such as business communication and media communication.