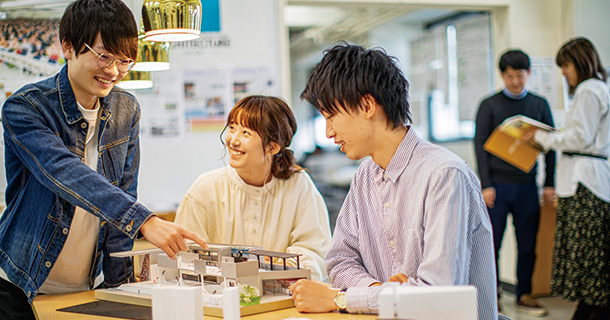 Enriching the safety and comfort of people's lives through the construction of cities and their architecture.
In order to create spaces where people can live safety and comfortably, you need a comprehensive perspective on appropriate knowledge and skills, in addition to sensitivity and logical thinking.
In the department of architecture, students learn to master the basics of architecture specialization in a well-balanced curriculum consisting of five fields: History and Design, Planning and design, Environment and Equipment, Material and Production, and Structure.
Applicable Sensibilities and skills are honed through activities that are directly connected to actual work through various exercises and experiments.
Our practical architectural education program has produced many architect graduates.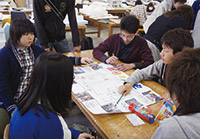 Architectural System and Engineering Studies
The curriculum places emphasis on structural engineering, vibration control, environmental engineering, building materials, and construction engineering. The students will improve their techniques and knowledge through experiments and practical experience.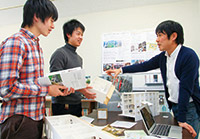 Architectural Planning and Design Studies
The curriculum places emphasis on art design, architectural history, and urban planning. The students will not only get inspiration from the studying of historical building and modern architectures, but also understand the fundamentals of art design science and urban design, realizing the integration of architectural design and its social implementation.