The Graduate School of Architecture has five divisions in the master's degree program, and four divisions in the doctoral degree program. Architects have always striven to create architectural designs realizing the connection between society, nature, and living spaces. Our courses are designed to provide students with both professional architectural skills and a strong sense of creativity. In order to obtain a master's degree in the subject, students have the option of writing a thesis or creating and presenting an architectural design.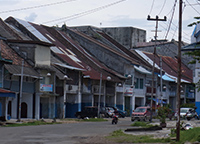 Architectural History and Design Group
Leader: Prof. Yasushi Takeuchi
Research Themes: Carpenters in Rural Districts in the Edo Period / Spatial Structures and Writing Expression of Spatial Structure of Architecture Design / Sustainable Development and renovation of Historical District / Urban Development and Reconstruction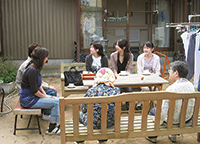 Architectural Environmental Engineering Group
Leader: Prof. Satoshi Ishii
Research Themes: Renovation of housing / Senior residential housing / Reorganization of Housing in Betwixt Mountains / Arts for Urban Development / Facilities for Senior Residence / Urban Development in Regions with Heavy Snow / Improvement on Environment in Evacuation Shelter and Temporary Evacuation Life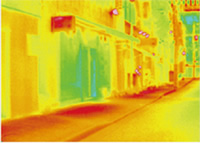 Vibration Control Structure Group
Leader: Prof. Hironori Watanabe
Research Themes: Urban Environmental Plan Considering Climate and Natural Features / Basic Research on Low-Carbon Environment / Building and Urban Planning During Disaster / Consumption State Survey of Non-Residential Building / Natural Energy Utilization in Buildings / Building Information Model / Advanced Energy Saving Air-Conditioning System / Environment Protection and Energy Efficiency in China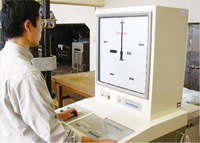 Building Production Technology Group
Leader: Prof. Satoshi Arikawa
Research Themes: Durability of Concrete / Non-masonry building / Management of Building Production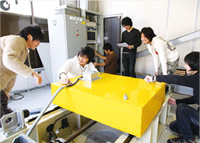 Architectural and Urban Planning and Design Group
Leader: Prof. Songtao Xue
Research Themes: Health Monitoring System on Long Term Use Structure / Vibration Length on Structural Performances of Vibration Controlling System / Development on Various Devices for Damage Control
Frontline Research
Songtao Xue,
Professor, (2010-)
Professor Xue received a Ph.D. from Tohoku University in 1991. In 1985, he came to Japan after graduating from Tongji University in Shanghai, and he served as an associate professor at Tohoku University from 1991-1996, Tongji University from 1996-2000, and Kinki University from 2000-2010.
Current research in his lab focuses on the development of a structural health monitoring system, which can give hourly updates on the structural health of a building. This research synthesizes a variety of techniques and procedures including structural engineering and earthquake engineering.