The Department of Civil Engineering consists of five parts. These parts respectively cover studies to create and utilize the concepts of new spatial environments required for urban areas and national land; studies on various characteristics of hazardous environments and safe environments on and under ground; studies on the dynamics and materials of structures for the construction of high-quality infrastructures. Thus we aim at fostering excellent engineers and researchers who have an intellectual outlook on general development and environmental protection of national land and urban areas, and have deep insight and rich scholastic knowledge.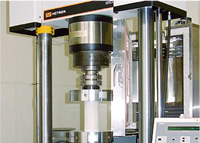 Civil Engineering Materials and Structural Engineering Group
Leader: Prof. Hideo Koide
Research Themes: Waste Materials in Concrete Technology / Direct Tensile Testing of Soften Concrete / Recycling Low-Rigidity Material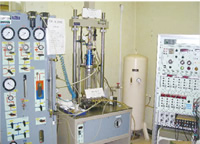 Geotechnology Group
Leader: Prof. Hajime Imanishi
Research Themes: Effectual Usage of Disaster Waste and Tsunami Deposit / Sloop Failure and Possibility of Debris Flow Induced by Earthquake and Heavy Rain / Stability of Foundation from Artificial Reconstruction in Urban Residential Area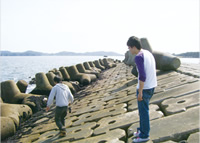 Usage of Aquatic Environment and Disaster Prevention Group
Leader: Prof. Toshihiko Takahashi
Research Theme: Usage of Aquatic Environment and Disaster Prevention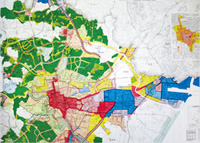 Infrastructure Planning Group
Leader: Prof. Kikuchi Akira
Research Themes: Usage of Land and Transportation / Impact of Natural Disaster on Road Network System / Behavior Analysis / Civil Engineering and Academic Education / Area Management in Urban and Betwixt Mountains / Economic Analysis on Reconstructing in Regional Industry / Harmony with the Natural Environment and Urban Development in Practical Use of Regional Resource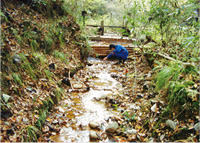 Water Cycle in Area Group
Leader: Prof. Masatomo Nakayama
Research Themes: Water Cycle in Area
ALUMNI INTERVIEW
My deep and productive graduate student life
Toshiyuki Takahashi
Graduated in March, 2009 / Totetsu Kogyo Co., Ltd.
My research was recycling waste concrete while I was in the Civil Engineering Materials and Structural Engineering laboratory. I had a great opportunity to join fieldwork on investigating concrete bridges in Miyagi prefecture with professor in my last year as an undergraduate. And that made up my mind to continue my research in graduate school. My experiment was turning recycled concrete aggregate to new concrete material. We tried many experiments to get great results. Sometimes we were accidentally covered by concrete powder and other times, we had to stay at the lab until late to get results. It was very hard but at the same time, it was a wonderful and enjoyable moment of my life. I was also happy to get to know more about my professor.