The Graduate School of Architecture has five divisions in the master's degree program, and four divisions in the doctoral degree program. Architecture is based on the magnificent unity between human science and natural science. Architects have always striven to create architectural designs realizing the connection between society, nature, and living spaces. Our courses are designed to provide students with both professional architectural skills and a strong sense of creativity. In order to obtain a master's degree in the subject, students have the option of writing a thesis or creating and presenting an architectural design.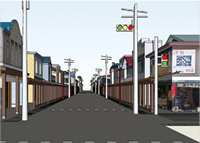 History of Architect and Designs Group
Leader: Prof. Yasushi Takeuchi
Research Themes: Carpenters in Rural Districts in the Edo Period / Spatial Structures and Writing Expression of Spatial Structure of Architecture Design / Sustainable Development and renovation of Historical District / Urban Development and Reconstruction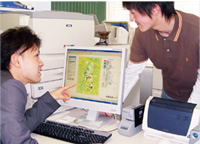 Architecture and Urban Development Group
Leader: Prof. Satoshi Ishii
Research Themes: Renovation of housing / Senior residential housing / Reorganization of Housing in Betwixt Mountains / Arts for Urban Development / Facilities for Senior Residence / Urban Development in Regions with Heavy Snow / Improvement on Environment in Evacuation Shelter and Temporary Evacuation Life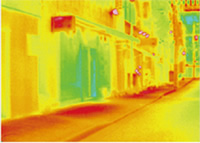 Architectural Environment Science Group
Leader: Prof. Hironori Watanabe
Research Themes: Urban Environmental Plan Considering Climate and Natural Features / Basic Research on Low-Carbon Environment / Building and Urban Planning During Disaster / Consumption State Survey of Non-Residential Building / Natural Energy Utilization in Buildings / Building-Information Model / Advanced Energy Saving Air-Conditioning System / Environment Protection and Energy Efficiency in China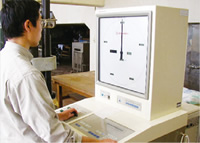 Building Production Technology Group
Leader: Prof. Satoshi Arikawa
Research Themes: Durability of Concrete / Non-masonry building / Management of Building Production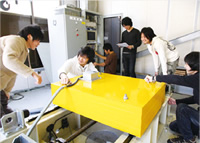 Vibration Control Structure Group
Leader: Prof. Songtao XUE
Research Themes: Health Monitoring System on Long Term Use Structure / Vibration length on Structural Performances of Vibration Controlling System / Development on various devices for Damage Control
ALUMNI INTERVIEW
My souvenir to Peru
Pena Pabel, Ph.D.
Graduated in March, 2009 / ALC Collegedale
I am from Peru and came to Japan to study Architecture and Environment in 2004. I chose this university because it offered a graduate course that had the elements I was looking for. My research was "Meaning of Housing in Japan and Peru". I started my field research to visit the Peruvians and their homes in Japan and it gave me a wonderful experience. Now I am working in the US, but I am planning to move back to my home country one day. I hope I can use my knowledge and experience which I learned in Japan to serve my own country.