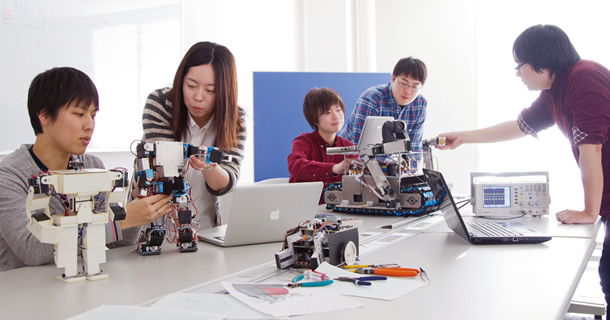 Continuing advances in electronic technologies are remarkable and their outcomes are essential to support an information-led society. Microcomputers are embedded in almost all electronic products recently. Therefore the demand for highly trained and educated graduates from electronic engineering is rising. The strong employment growth is likely to continue with considerable growth in the electronic industry. In response to growing demand from modern society, our curriculum has been designed to cover the educational requirements for students who wish to become highly skilled professionals.
All first and second grade students take a single course and lay the foundation for more specialized training in the third and fourth grades. In the last two years of the undergraduate course, students choose from options such as "Intelligent Systems Course", "Intelligent Sensing Course", and "Intelligent Device Course" depending on their own preferences. The details are given below.
Introduction of Courses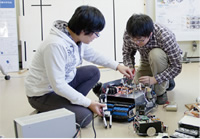 Mechatronics and Robotics
Students will study microcomputers, system control, visual recognition, speech understanding, sensor networks or wearable computing, etc. to make smart robotics and mechatronics equipment smarter.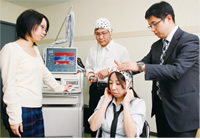 Medical and Biological Engineering
Students will conduct researche on biometrics and life science such as bioelectric signals, electrochemistry, medical diagnostic and image measurement technology, or neural networks using iPS cells.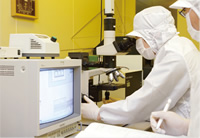 Optical and Information Devices
Students will learn the technologies related to optical and information devices and will research optical elements, display devices, radiation detection devices or devices using nanotechnology.