The Civil Engineering and Management departments are integrated. The Civil Engineering and Management Studies course consists of the studying of plans, designs, construction techniques and operation skills the maintenance facilities essential to a sustainable living environment. Such study also requires students to consider and respect local thoughts, history and background and to implement techniques of energy supply and disaster prevention and recovery.
For this course, if you enrol in either the "Planner Course" or the "Engineer Course", whether you are a science major or a humanities major is of little concern. While students are expected to follow a comprehensive study program, we place most value on students' personality and sensibility.
Introduction of Courses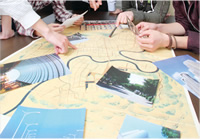 Planner Course
The student following this course will work to plan the future of an area and develop the necessary project and plans to make it happen, we call it as a "Planner". This course will teach the enthusiastic student to make the best of their new skills and knowledge such as urban development conceptual ability, community tourism resources, disaster prevention and environmental studies.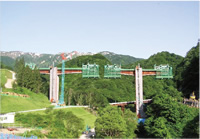 Engineer Course
The student on this course will examine and develop organizational, operational and maintenance skills necessary to sustain and develop the myriad public facilities that we utilise each and every day. Students will learn about the importance and development of these "life lines" such as water and wastewater systems, electronic and gas supply equipment and also transportation and disaster prevention facilities.